Our Commitment to the Perfect Shipment®
The Perfect Shipment® Program is the foundation of our company and is our guiding principle. Our goals are to:
• arrange for on time pick up of the shipment
• arrange for delivery of the shipment at the time requested
• assist for delivery of the shipment without exception 
• provide an accurate freight bill 
At Alliance Shippers Inc., we connect our customers with the best carriers. We understand every customer is unique and that is why we customize a logistics plan for each customer based on their needs and requirements.
Our customer-centered approach has been our cornerstone since 1992. Alliance Shippers Inc.'s goal is a commitment to excellence, and we strive to supply our customers with the expertise and confidence needed when they partner with us for their logistics and supply chain needs.
Performance Metrics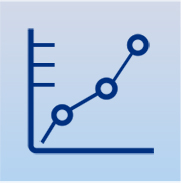 We're proud of our history and our reputation — but we never rest on it. 
By constantly monitoring ourselves — from customer service to schedules kept — we stay ahead of the industry. We consistently monitor performance benchmarks — and aim to surpass them.