Founded in 1977, Alliance Shippers Inc. is one of North America's top privately owned global logistics and transportation service corporations.
We operate throughout the United States, Canada, Mexico and other international destinations.
Alliance Shippers Inc. offers comprehensive logistics solutions, including temperature control, intermodal, oceans and air transportation, over-the-road and freight brokerage. Our award-winning service matches the best talent, technology and transportation options to our customers' exact needs.
Alliance Shippers Inc.'s mission is to offer our customers premier transportation solutions and customer service throughout the world. Using our Perfect Shipment® goals, we pride ourselves on improving and managing our customers logistics and supply chain needs.
Alliance Corporate Philosophy
Success is getting the right customers…and keeping them
Think of yourself as the customer
Attention to detail drives everything we do
We are what we repeatedly do
Excellence, then, is not an act but a habit
Complacency is devastating
Success is never final
Alliance Executives
Steven Golich – President & Chief Executive Officer
Robert Drury – Chief Financial Officer 
Tim De La Torre – Executive Vice President, Alliance International 
Ed Spore – Divisional Vice President

Lou Trentacoste – Vice President, Northeast Region
Ed Wright – Vice President, Temperature Control Division
Gary LaPorte – Regional Vice President Sales, Michigan Division
Joe Nagy – Regional Vice President Operations, Michigan Division 
Janice Atkins – Regional Vice President Southeast and Gulf
Rick Plieninger – Regional Vice President, Midwest Region
Dennis Barrera – Regional Vice President, Laredo
Michael Kaplan – Vice President, Alliance Highway Capacity
Alliance and Transport Smartway Partnership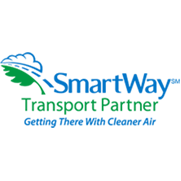 As a SmartWay Participant/Provider since 2006, Alliance Shippers Inc. continuously works on methods that improve fuel deficiencies within our ALLZ fleet. Our CARB-compliant refrigeration fleet has the most current technology to move your products with reduced C0² emissions by approximately 67% via our nation's railways.
Leaders In Sustainability
Alliance Shippers Inc., together with our customers, continues to embrace green initiatives as a responsible member of the supply chain, and with regard to our impact on the environment and our planet. As a subscriber to the SmartWay Program, we work closely with our Original Equipment Manufacturers (OEM's) to utilize SmartWay components and practices as part of our specifications for any new trailer build. Recently, Alliance Shippers Inc. has been named 2021 Top Green Provider from Food Logistics Magazine and Inbound Logistics.
CO2 Reduction Example


That's the equivalent of taking 1,695 cars off the road or planting 10,493 trees!
Alliance Shippers Inc. stays on the cutting edge of technology and operations advancements. We are a people-oriented company and we understand that technology improves efficiency which benefits our customers.
It's In Our DNA
Innovation is a key contributor at Alliance Shippers Inc. We are constantly developing solutions to exceed our customers expectations. Everything we do is to design unique transportation solutions for our customers.
Tracking Technology
With our exclusive ALLZ fleet, we use state-of-the-art tracking systems. It allows us — and our customers — to monitor shipments 24/7.
Green Innovation
At Alliance Shippers Inc., we constantly invest in ways to reduce our carbon footprint. Our ALLZ temperature-controlled trailers are equipped with two-way cellular tracking devices, drawing power from a rechargeable solar battery source within our refrigeration units. This allows our team to locate the asset — and monitor and modulate the unit. Solar Panels on our ALLZ fleet allow us to charge the batteries, lower fuel consumption and reduce emissions.
Our greatest advantage is our employees. Celebrating 40+ years in service, Alliance Shippers Inc. is one of North America's largest privately-owned global logistics and transportation services.
Through regional & international sales and operating facilities strategically located in the United States, Canada and Mexico, the Alliance Team links a variety of different divisions with the best people, technology and service for our customers across the supply chain.
Join our Alliance and experience a company culture that is focused on satisfying the needs of our customers, by finding solutions and working together as a team from all areas of Sales, Marketing, IT, Operations, Logistics and Finance.
See all available positions here